Over the past decades, members of the Royal family have been spotted wearing some of the most beautiful and sought-after watches in the world.
New research conducted by luxury watch experts at Chrono24 revealed the most popular worn watches by the Royal family over the past decades.
QUEEN ELIZABETH II
Patek Philippe Golden Ellipse
Jaeger-LeCoultre Caliber 101
Vacheron Constantin
Omega Ladymatic
Patek Philippe 4975/1G
The Queen held one of the most varied and luxurious watch collections, which echoes her practicality and professionalism in being the only female member of the Royal family to have joined the armed forces.
The Queen always had a love for Patek Philippe and was often been seen wearing the designer watch brand dressed up in a royal watch strap for Patek Philippe  to lavish events, not to mention, in the past she has even loaned her pieces to events. For example, in 2015 Her Majesty loaned her Patek Philippe 4975/1G to the Saatchi Gallery to be displayed in the Patek Philippe Watch Art Grand Exhabition.
In 1953 a Jaeger-LeCoultre Calibre 101 was the timepiece of choice for the Queen, and to this day, the beauty of its intricate and minuscule movements inside the watch remains of the smallest calibre in history. Initially developed in 1929, the watch allowed her to discreetly look at the time during her coronation ceremony, despite the diamond-encrusted bracelet causing an obvious glisten.
It is to be noted that the Queen occasionally gifted loved ones with some of her pieces; for example, Princess Diana received a Vacheron Constantin after her marriage to Prince Charles.
THE PRINCE OF WALES, PRINCE CHARLES
Cartier Santos
Breguet (Custom piece)
Patek Philippe 3445 Calatrava
Hamilton RAF Pilot's Chronograph
Parmigiani Fleurier 18K
Prince Charles, following in the footsteps of his mother, is also an avid watch collector who takes inspiration and wears Patek Philippe, Jaeger-Le-Coultre and Cartier.
Although the Prince of Wales prefers a Breguet, Hamilton or Cartier, he is not shy about sporting other famous watch designers, such as Parmigiani Fleurier, which he was wearing at Prince Harry and Meghan Markle's wedding.
Despite his love for watches seeing a wide range of designers, the Prince of Wales favours Breguet, a luxury watch manufacturer whose company gifted The Prince a custom piece designed solely for his wear.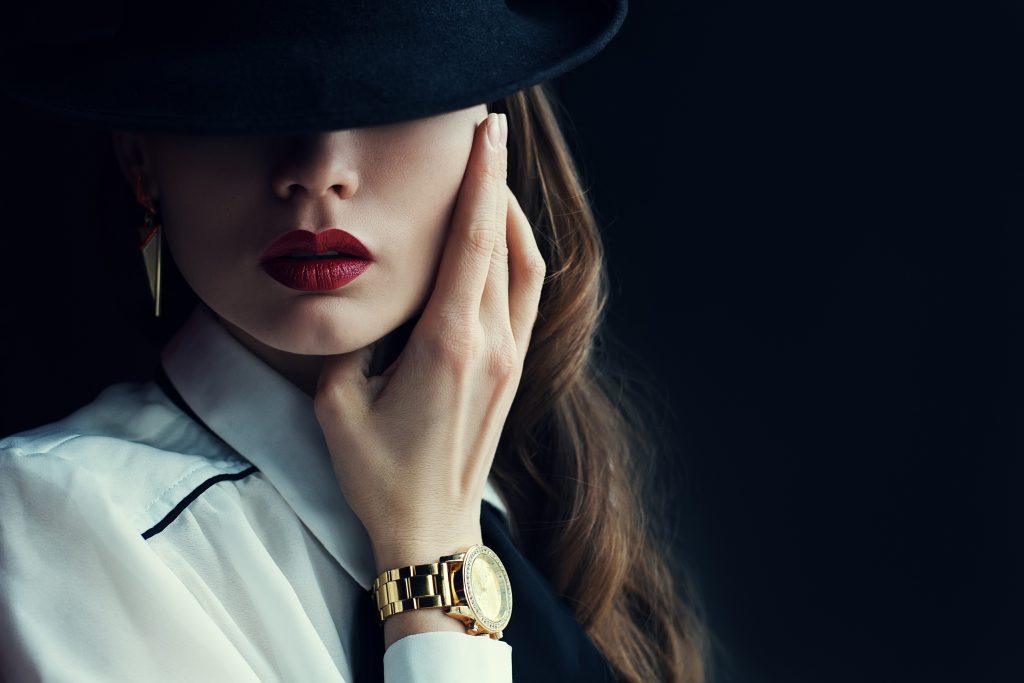 PRINCESS DIANA
Cartier Tank Francaise
Cartier Tank with alligator strap
Patek Philippe Calatrava 3618
Vacheron Constantin 4481
Princess Diana had an impressive luxury watch collection which is clear to see from some of the timeless pieces she wore during her time as a Royal.
It was no secret that Diana loved to dress to impress and her diamond-set Vacheron Constantin 4481, which was gifted to her by The Queen, was a prime example of how pristine and classy the Princess' style remained.
Diana would also wear both Patek Philippe watches on her wrist at one time to bring luck to the 1980's Polo matches that the Prince of Wales used to part-take in, which were given to her by Prince Charles.
THE DUKE OF CAMBRIDGE, PRINCE WILLIAM
Omega Seamaster Professional
Arguably, the younger generation of Royals seems to seek less extravagant and extensive watch collections and opt to keep one or two timeless watches to carry on their wrists, and Prince William is no exception.
Prince William's prize-possession watch that has seen many joyous and memorable occasions is the Omega Seamaster Professional 300M Mid-Size. Not only has the watch seen Prince William through his wedding day to Kate Middleton and other milestone events, but the watch has tremendous sentimental value as it was a gift from his late mother, Diana, Princess of Wales.
DUCHESS OF CAMBRIDGE, KATE MIDDLETON
The Duchess of Cambridge is the epitome of style and class, which reflects in her taste in classic watches. Despite the Duchess only ever being spotted wearing a 33mm Cartier Ballon Bleu wristwatch given to her by Prince William, the piece effortlessly ties in with her sapphire engagement ring.
THE DUKE OF SUSSEX, PRINCE HARRY
Rolex Explorer II
Breitling Aerospace Advantage
The Duke of Sussex has expanded his collection with classic and luxurious watch designers over the years. Still, he remains loyal to Breitling after being gifted a limited-edition Aerospace Advantage, which was awarded to himself after completing combat missions on the front lines of Afghanistan.
Not shy of a limited piece, Prince Harry has also been known to wear a Rolex Explorer II, which only saw 48 examples and was gifted to those in his Apache attack helicopter regiment.
THE DUCHESS OF SUSSEX, MEGHAN MARKLE
Cartier Tank
Cartier Tank Francaise
Megan Markle has been radiating grace and elegance during every public appearance and chooses to accompany any desired outfit with either of her Cartier Tank watches.
The first of the pair is a piece the Duchess bought as a gift to herself which is said to read in an inscription on the back "To MM, from MM," which she bought herself while starring in the iconic TV show Suits.
The second in Meghan Markle's collection is an all-over solid gold Cartier Tank watch previously belonging to Princess Diana, which was then passed down to her.