Watches have always been a popular accessory for both men and women. They are not only functional, but also serve as a fashion statement.
Smartwatches have taken this to the next level by offering a wide range of features beyond just telling time. One way to upgrade the look of your smartwatch is by adding a strap. Let's explore the different kinds of smart watch straps available and how they can match your personal style.
A good strap can enhance the overall look of the watch and complement the personal style of the wearer. There are various types of smartwatch straps available in the market. Let's explore some of the popular ones:
#1 Leather Straps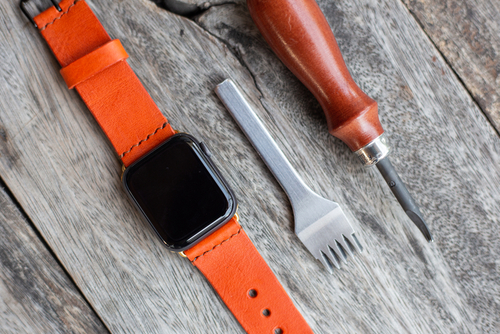 Leather straps are a classic choice for watches. They exude sophistication and elegance. Leather straps come in different colors, textures, and finishes, and can be customized to match your personal style. Leather straps are durable and can last for years if properly cared for. Leather smart watch straps are also versatile and can be worn with both casual and formal attire.
#2 Stainless Steel Straps
Stainless steel straps are a popular choice for sports and fitness watches. They are durable and can withstand wear and tear, making them ideal for people who lead an active lifestyle. Stainless steel straps come in various colours and finishes, such as brushed, polished, and matte.
#3 Silicone Straps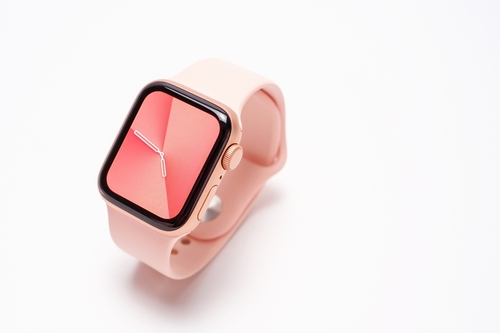 Silicone straps are lightweight and comfortable, making them ideal for people who wear their smart watch for extended periods. They are also waterproof and sweat-resistant, making them a popular choice for sports and fitness enthusiasts. They are affordable and easy to replace, making them a great option if you want to switch up your look without breaking the bank.
#4 Nylon Straps
Nylon straps are durable and comfortable, but also lightweight and breathable, which will surely be appreciated by sports lovers. Nylon straps come in different colours and designs and can be customized to match your personal style.
#5 Rubber Straps
Last but not least, rubber straps, which come in a variety of colours, making it so easy to change them depending on your outfit or even your mood. They are perfect for you even if you are a really active person.
How to choose a strap to match your personal style
When selecting a strap for your smartwatch, there are a few things to consider. Firstly, you need to ensure that the strap is compatible with your smartwatch. Most straps are designed to fit specific smartwatch models, so it's essential to check the compatibility before making a purchase.
Secondly, you need to consider the material of the strap. Each of the aforementioned types of straps has its unique features and benefits. For instance, if you lead an active lifestyle, a silicone or rubber strap might be the best option as they are durable and waterproof. On the other hand, if you're looking for a strap that exudes sophistication and elegance, a leather or stainless steel strap might be the way to go.
Finally, you need to consider the colour and design of the strap. Smartwatch straps come in various colours and designs, and you want to ensure that you select a strap that matches your style and complements your wardrobe.
If you're looking for a classic and timeless look, a black or brown leather strap is a great option. If you want to add a pop of colour to your watch, a silicone or nylon strap in a bold colour can do the trick.
It's the best choice to have a few straps that differ in type and colour. Thanks to that you may easily upgrade your smart watch and adjust it to any outfit and any occasion.